Are you submissive or a slave?
Many people contact me and ask if I need a slave. The slave concept is for me very outdated it smells old days. The name slave reminds me about the movie Rötter and its very much connected to the black freedom movement. And stil today we have slavetrade but we call it trafficking.
The word submissive is for me more tasty. Its more power in the word as well. When I play with someone I expect them to be my human equal but in the play we set some rules that he or she is submissive to me. During years of playing I have also come to the knowledge that all the power is in the hands of the submissive. He or she is the one that decides if to play more or less. They set the boundaries and if the submissive have a bad day there isn't much play that day.
Of course its just a way of creating polarity that we use this kinds of words, but isn't the energy there and the polarity can be made without you being the slave and I being the Mistress we might not dare to play.
So if you like to play with me I am quite sure you wont be my slave the first times that I promise you, but I promise If you book a session I will sure make you my submissive. On the other hand its about energy and playfullness anyway.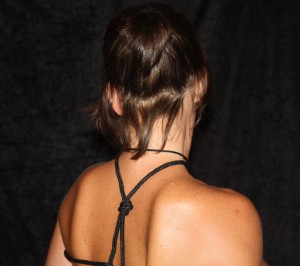 Do you dare to play???